Lied
Lied means literally "song" , however I would like to use it primarily to describe "art songs" performed by an ensemble with one or more singers and piano. The art song is often a duet in which the vocalist and accompanist share in interpretive importance.
Back in Denmark Kati was playing with following Vocal groups:
Vocal Duet with Angelica Larsson Asp (sopran)
Vocal Duet with Elisabeth Hanke (alto)
Vocal Ensemble Geil mit Weill
---
Vocal Duet with Angelica Larsson Asp (sopran)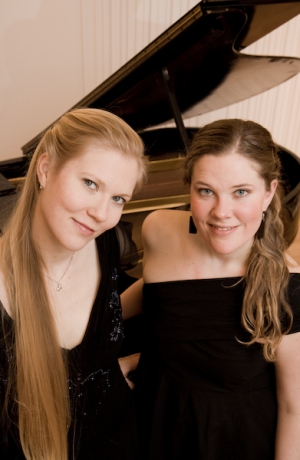 ---
Vocal Duet "Nordic Females" with Elisabeth Hanke(alto)
GUDRUNS SORG Project- click here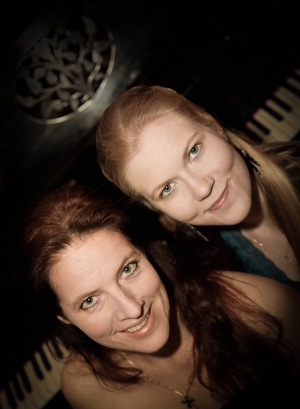 ---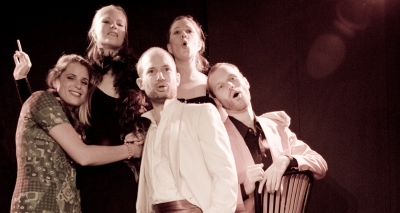 Geil mit Weill er et kabaret- og operaensemble bestående af fire klassiske sangere og en pianist. Som navnet antyder, har ensemblet et særligt forhold til den tyske komponist Kurt Weill. Weill er især kendt for sit samarbejde med den tyske tekstforfatter Bertolt Brecht. Sammen skabte de i 20'erne og 30'erne udødelige værker som f.eks. Die Dreigroschenoper (Laser og Pjalter) og Mahagonny. Geil mit Weill præsenterer publikum for et delikat udpluk af musik fra netop disse to meget centrale musikdramatiske værker. Det ene øjeblik bringer musikken os på druktur i Berlins slumkvarter, mens vi det næste øjeblik møder en kvinde i kærlighedens vold langs en flod i Indien. Det er dramatisk og udtryksfuld musik som opføres i tråd med 30'ernes specielle og dekadente kabaretstil.
Geil mit Weill består af
Kati Arikoski (pianist)
Angelica Larsson Asp (sopran)
Diana Panzeri (mezzo-sopran)
Otte Ottesen (tenor)
Simon Duus Svendsen (baryton).